LEGO Engineering Expo
Jr. FIRST LEGO League is back with a new name! Expand your LEGO Robotics skills while exploring a cool science challenge. In LEGO Engineering Expo, students will research the chosen challenge subject, create motorized LEGO creations, and design a poster showing their work. All while hanging out with their friends and having fun learning! At the end of the class, parents, friends, and family will all be invited to walk around in a science fair like environment.
Grades: 1st-3rd
What is LEGOEngineeringExpo?
Research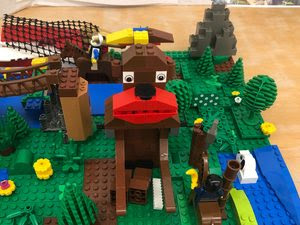 With guidence from instructors, students select a specific topic to research and learn more about. Students then create a trifold presenting the information they find.
Teamwork
Great work is rarely done alone! Students work on teams to complete their research and robots.
Robotics
Students are challenged to create a robot of their own design. With guidance from instructors, each team of students plans out and builds their robot.
Presentations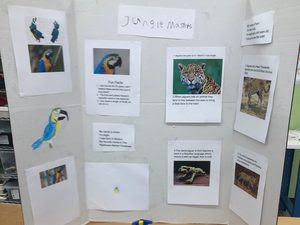 At the end of the class, families are invited to a science-fair like presentation where students share what they have worked on.